LCC to hold Iron & Steel Preservation Conference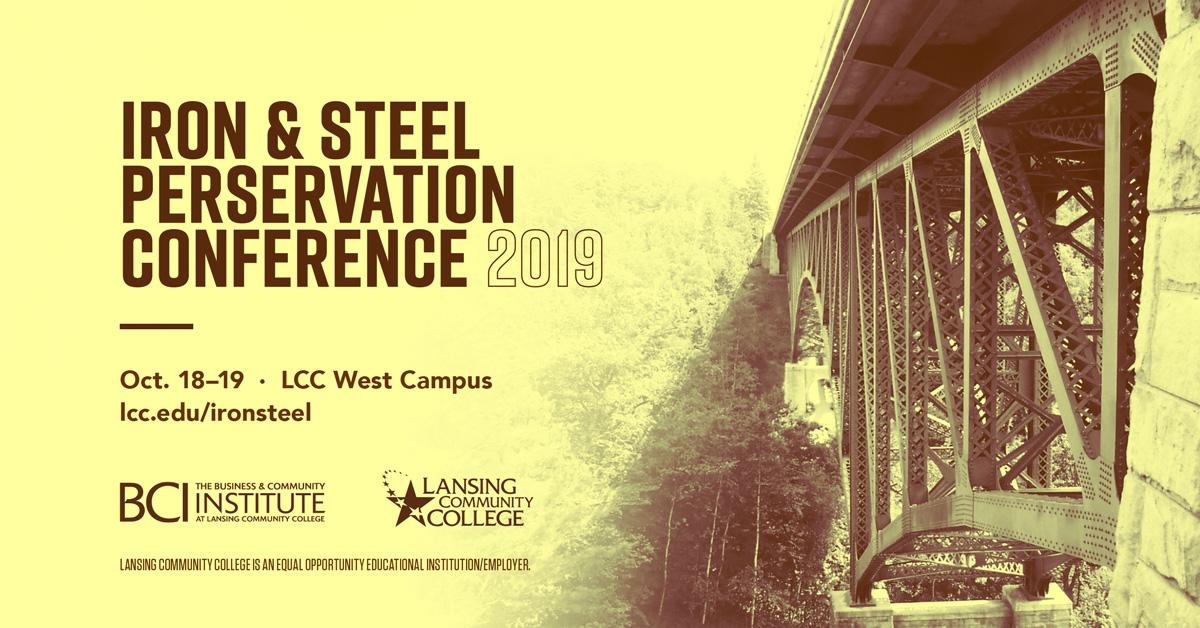 The Business & Community Institute (BCI) and LCC's Technical Careers Division are partnering to present the Iron & Steel Preservation Conference Friday, Oct. 18 and Saturday, Oct. 19 at LCC's West Campus located at 5708 Cornerstone Drive in Lansing.
The two-day conference is designed to bring together engineers, designers, builders, contractors, historians, welders, preservationists, steel enthusiasts, craftsmen, educators and others to learn more about steel preservation and experience hands-on demonstrations in industrial processes.
Participants in the conference will gain confidence in the repair, rehabilitation and preservation of metals using both current fabrication methods and historic technologies.
Day one will feature a speakers' forum where attendees will hear from local and national experts on welding and riveting procedures and learn how to lead, plan and execute rehabilitation work in iron and steel. Restoring rivets to historic bridges will be one of the speakers presentations as they discuss the restoration of the Cut River Bridge located in the Upper Peninsula.
Day two will feature hands-on-demonstrations in various welding disciplines while learning how these processes are used in preservation.
"Historic structures do not always have to be torn down," said Vern Mesler, conference host and LCC adjunct professor of welding technology. "Our goal is to teach why and how to preserve this past and provide a connection to history that can inspire future innovations. Demolition and destruction of historic structures destroys the unwritten words of a craftsman, words that can only be read in the original structure. I want to share the importance of preservation and restoration of our historic metals in bridges, buildings, the infrastructure of our past and present."
To learn more about the conference and to register visit lcc.edu/ironsteel.
About Lansing Community College
Lansing Community College, founded in 1957, is one of the largest community colleges in Michigan, serving more than 23,000 students across a six-county area each year. LCC offers courses in general education for those interested in transferring to a four-year institution, career and workforce development, developmental education and personal enrichment. To meet the professional development and training needs of regional employees, the college offers customized programs for credit, non-credit and continuing education. The University Center at LCC offers students the opportunity to earn bachelor's and master's degrees from five partner universities on the downtown LCC campus. For more information, visit lcc.edu.