Burcham Hills names new executive director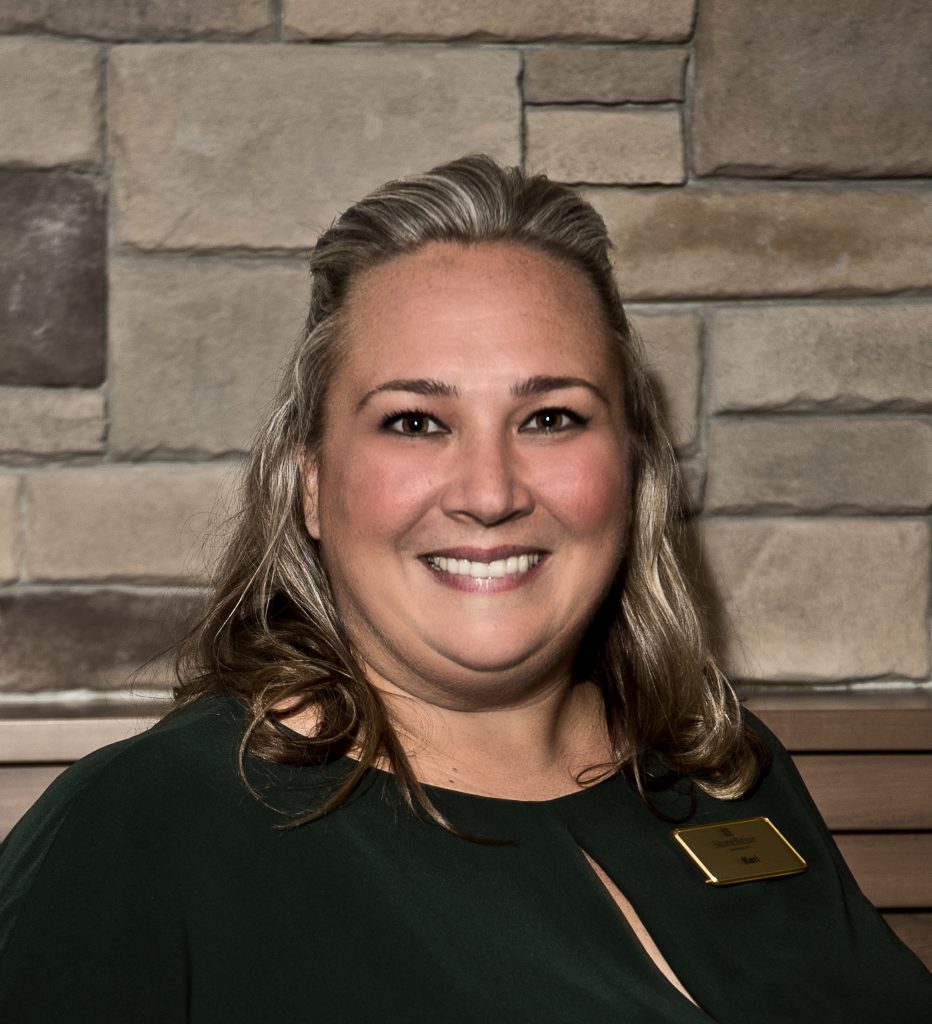 Kari Rennie, former associate executive director at Henry Ford Village in Dearborn, has been named executive director of Burcham Hills, replacing Pam Ditri, who retired.
Rennie brings more than 10 years of experience in long-term-care management, including more than five years with Life Care Services, Burcham Hills' management company.
"Kari Rennie will continue Burcham Hills' path of success," says James Savage, president of Burcham Hills' Board of Trustees.  "Her experience will guide us as we serve our clients and families and move forward with expansion plans, including StoneBriar of Burcham Hills."
Rennie's prior experience also includes admissions, marketing, social services, human resources and assisted living administration.  She also served for two years in the Peace Corps on the Caribbean island of Grenada, following Hurricane Ivan in 2004.
"Burcham Hills is a leader for short- and long-term care and rehabilitation services," says Rennie.  "I look forward to our next chapter as Burcham Hills continues to grow."
Rennie was a part of LeadingAge Michigan's Inaugural Leadership Academy Class in 2015-16 and received the Leadership in Action Award through LeadingAge Michigan in 2016.  She is a member of Life Care Services Operations Council member and earned a bachelor's degree in kinesiology and exercise science from Michigan State University.
Founded in 1974, Burcham Hills®, a not-for-profit, Life Plan Community, offers quality independent living, assisted living and memory care in The Resident Center at Burcham Hills, and short-term rehabilitation and skilled nursing care in The Center for Health & Rehabilitation at Burcham Hills. Burcham Hills also offers onsite physical, occupational and speech therapy to the public in The Outpatient Therapy Clinic at Burcham Hills. The Foundation at Burcham Hills, a not-for-profit 501(c)(3), was incorporated in 1998 and accepts tax-deductible contributions from businesses and individuals.
About Life Care Services®
Life Care Services, An LCS Company, established in 1971 and based in Des Moines, Iowa, is the third largest manager of full-service senior living communities. Life Care Services currently provides operations, and marketing and sales management services for not-for-profit and for-profit Life Plan Communities, formerly known as Continuing Care Retirement Communities (CCRC), and rental independent living, assisted living, and memory care communities nationwide. For more information, visit lifecareservicesLCS.com.