Mason Public Schools Teacher Recognized as part of the Michigan Innovative Educator Corps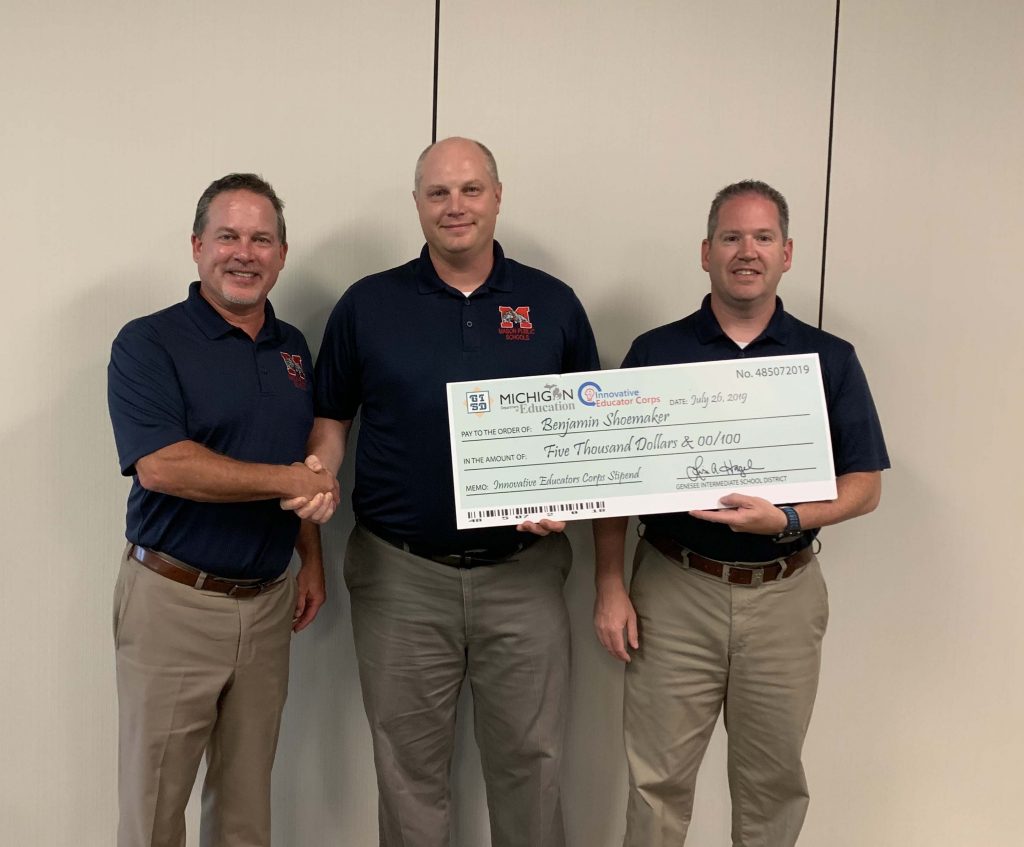 Mason Public Schools teacher Ben Shoemaker is among 10 educators selected to join Michigan's Innovative Educator Corps. Mr. Shoemaker's work developing and expanding Mason's exemplary Robotics Program made him a strong candidate for this honor.
The Innovative Educator Corps, authorized under the Marshall Plan for Talent, is a recognition program for Michigan teachers who employ an innovative educational program, methodology, or strategy to help prepare their students for future career success in high-demand fields. In order to be nominated to the Innovative Educator Corps, an educator must pioneer innovative practices and embody the passion, energy and professionalism of the teaching profession through dedication to their students and community.
As a member of the Michigan Innovative Educator Corps, Mr. Shoemaker will receive a $5,000 award and an additional $5,000 stipend to expand the Mason Public Schools' innovative robotics programming.
"Mr. Shoemaker's work with the Mason Robotics Program has been extraordinary. He works every day to inspire Mason students and has continued to look for ways to expand this innovative mindset throughout the region," said Mason Public Schools Superintendent, Ronald Drzewicki, Ed.S.
"We are proud of how these educators are changing the way they deliver content and improving the way our students learn – ultimately increasing their opportunity for success," said Michigan Department of Education Interim Superintendent, Sheila Alles.
The Mason Public Schools Board of Education presented Mr. Shoemaker with the award at the Board of Education Meeting on Monday, August 19.
Mason Public Schools is committed to academic excellence in a safe environment where students develop critical thinking skills, are empowered to succeed, and are encouraged to serve their community.