A Night of Inspiration & Influence
Recognizing Local Women Doing Great Things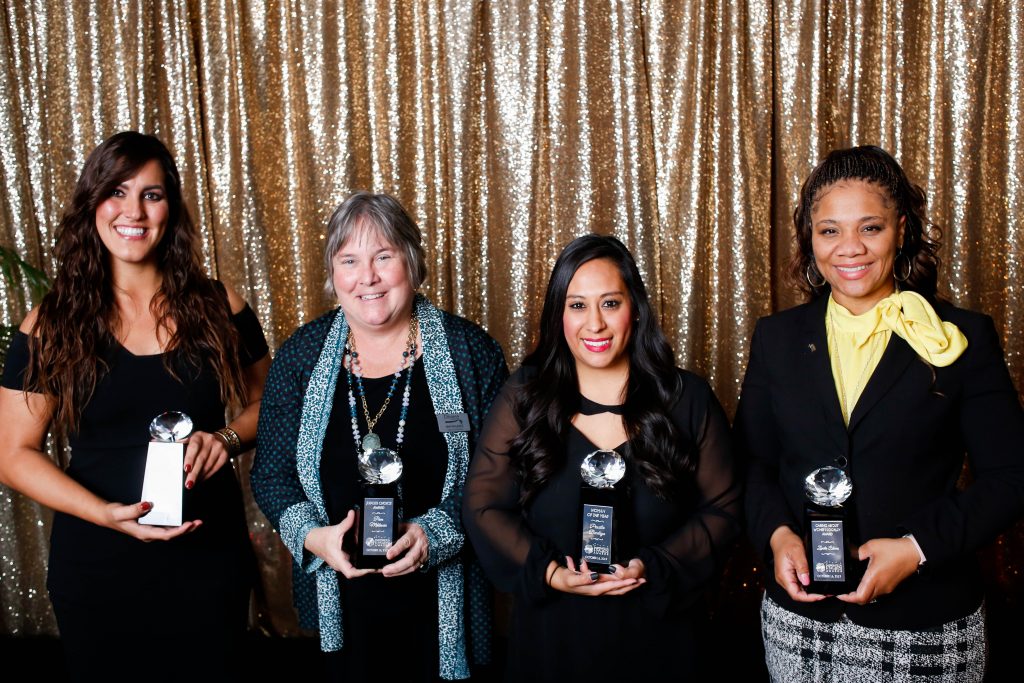 Capital Area Women's LifeStyle Magazine and the Aitch Foundation hosted an evening that some will never forget as the community came together to celebrate the 2019 Inspiration & Influence Awards. This distinguished awards ceremony was held on Oct. 16 at the Crowne Plaza West in Lansing to identify some impactful women who are doing impressive things in our community.
"We are so honored to be a part of creating an event that unifies the community to recognize those amongst us who are making significant contributions," Tiffany Dowling, CEO and founder of M3 Group and publisher of CAWLM. "This is one event that we are looking forward to continuing for years to come."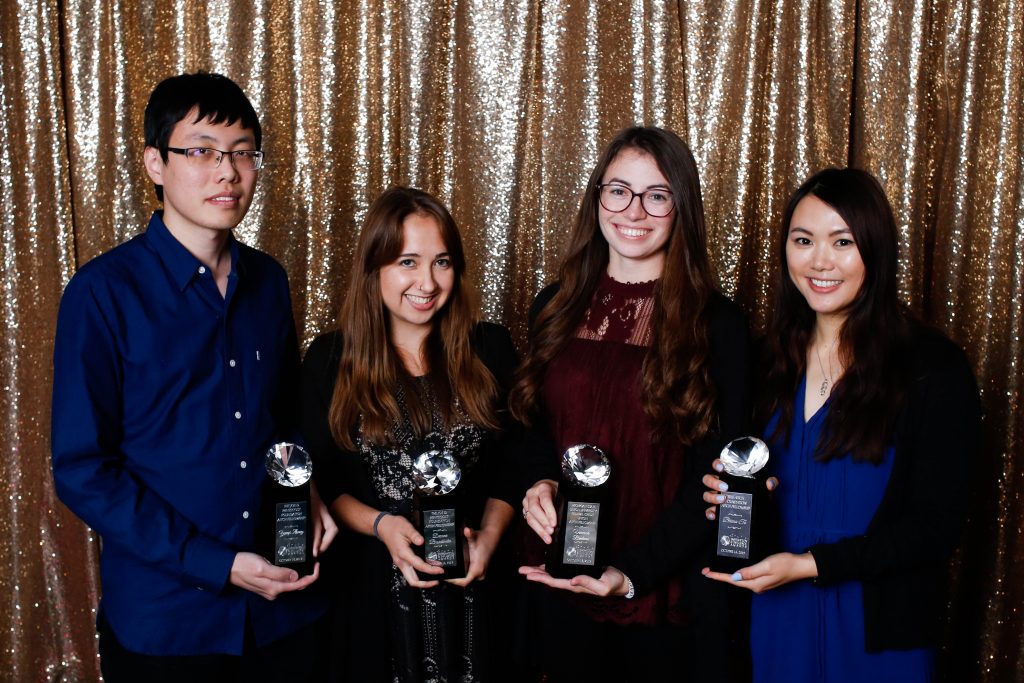 The keynote speaker of the evening, Michigan's 47th State Treasurer, Rachael Eubanks, took the stage to not only inspire the crowd but wholeheartedly persuade them to continue putting their best foot forward. She touched on the experiences that led her to become the first female Treasurer of the state of Michigan, the inspiration that propels her forward and what the Lansing community means to her.
Along with the accolades delivered to winners of Inspiration & Influence Awards, Aitch Foundation also recognized four Aitch Fellows who are making enormous strides in cancer research. The 2019 Aitch Fellows recognized in place of the Aitch Foundation Prize award included Briana To who was awarded the 2019 Aitch foundation Aitch Fellowship, Deanna Broadwater who received the 2019 Joe D. Pentecost Foundation Aitch, Yueqi Zhang who accepted the 2019 Joe D. Pentecost Foundation Aitch Fellowship and Vanessa Benham who obtained the 2019 Michigan State University Federal Credit Union Aitch Fellowship.
This year's Inspiration & Influence award winners included:
Up and Coming: Ashley Brzezinski of Gillespie Group, who is actively engaged with several organizations and seeks out ways to better the Lansing area while mentoring and inspiring future generations. She oversees a weekly K-5 youth program, an adult leadership team and a "Junior Dream Team." She also leads a weekly women's group, volunteers and tutors in Lansing schools, and hosts a free summer sports camp for 300 kids.
Caring for Women Locally: Zaneta Adams herself is a disabled Army veteran, attorney, and dedicated advocate of both veteran and women's causes. She is also the founder of WINC: For All Women Veterans, a national advocacy group that raises awareness of issues facing women veterans.
Judges' Impact Award: Pamela Miklavcic is one who saw a need in the community and took action. Her organization, The Davies Project, has served over 350 families with thousands of free rides to medical appointments that would have been missed otherwise. She and her staff are making an impact on families around the Lansing area daily.
Woman of the Year: Priscilla Bordayo is one who truly has an inspirational story. She is the founder and CEO of the nonprofit Word Up that targets bullying and self-confidence. One of her largest advocacy efforts has been with the "sister survivors" of the nationally known Larry Nassar sexual abuse case. She and her organization bring hope, the healing and the education that's needed to bring sexual abuse to an end.
Sponsors of the 2019 Inspiration & Influence Awards included IBEW Local 665, Martin Commercial Properties, Cinnaire, Michigan State Federal Credit Union, Gillespie Group, Comerica Bank, Another Look Hair Institute, Kevin Kaplan's Farmers Insurance Agency, and other local table sponsors.
To learn more about the Inspiration & Influence Awards, please visit cawlm.com/iiawards.
About Capital Area Women's LifeStyle Magazine
Capital Area Women's LifeStyle Magazine is Lansing's premier magazine intended to feature local women, businesses, nonprofits, events and more. The publicationis a monthly women's magazine that provides information on local women and issues to enlighten and entertain.
About the Aitch Foundation
The Aitch Foundation is dedicated to changing lives through the advancement of cancer research while generating community involvement through sports and fashion related events. The Aitch Foundation has a mission to raise awareness of and generate charitable contributions for research into early detection of hidden cancers.