McLaren Greater Lansing Selects Design and Construction Teams for Medical Services Building and Cancer Center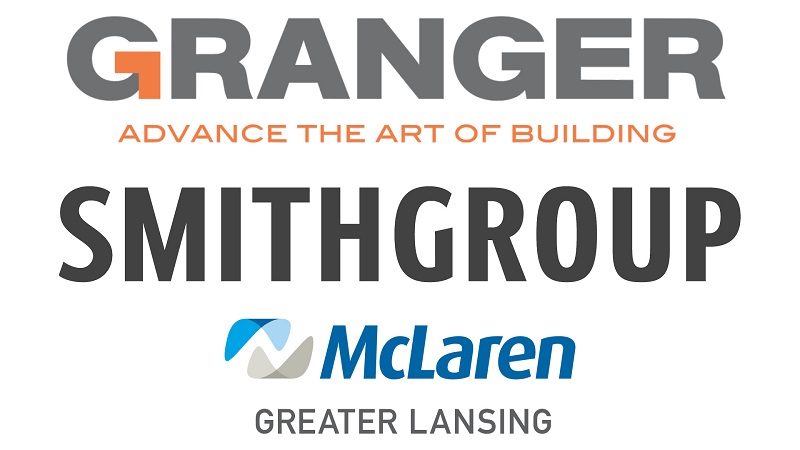 Two Michigan-based companies are putting their unique expertise to work to build the future of health care with McLaren Greater Lansing.
Detroit-based SmithGroup will serve as the design firm, and Lansing-based Granger Construction was selected as the build team for a comprehensive Cancer Center and Medical Services building adjacent to McLaren Greater Lansing's new hospital.
"We're proud to continue to partner with Michigan-based companies to keep talent and investments here at home," said Kirk Ray, President and CEO of McLaren Greater Lansing. "The decades of experience in health care projects that SmithGroup and Granger Construction bring to the table will help us bring an unprecedented leap in our region's health care for generations to come."
Headquartered in Lansing, Granger Construction has been family-owned and operated since it was founded in 1959. Granger Construction's extensive work in health care includes cancer centers, operating rooms, and radiology units, among many other cutting-edge facilities.
"Granger Construction is energized by this project because when the entire campus is complete, it will transform the way that health care is delivered in the greater Lansing area," said Mike Kissane, Granger Senior Project Manager.
Founded in Detroit in 1853, SmithGroup is one of the world's preeminent integrated design firms, with nearly 100 years of experience in health care projects. SmithGroup creates exceptional design solutions for health care, science and technology organizations, higher education and cultural institutions, urban environments, diverse workplaces, mixed-use and waterfront developments, and parks and open spaces.
"McLaren Greater Lansing has entrusted our team to create an advanced healing environment that will improve access to high-quality health care services," says Darin Daguanno, AIA, LEED AP BD+C, lead architectural designer for the project. "We will work closely with our project partners to ensure that this new medical services building achieves McLaren's operational goals while also enhancing the community and the patient experience."
In total, the medical services building and cancer center will measure more than 170,000 square feet and be home to many new and innovative spaces for our caregivers and community. The medical services building will include a conference and education center that can be used by staff and community groups for educational events, and a simulation center for residents, fellows, medical students, nurses, and more to help train the next generation of caregivers.
When fully complete, this comprehensive health care campus will be home to over 1,000 physicians, researchers, educators, and other members of the academic and medical team.
To learn more about how McLaren Greater Lansing is building the future of health care, visit mclaren.org/redesignhealthcare.
About McLaren Greater Lansing
McLaren Greater Lansing and McLaren Orthopedic Hospital operate the region's most distinguished cardiovascular and orthopedic surgery programs that—together with McLaren Greater Lansing's oncology, women's care, and wide-ranging diagnostic, therapeutic, and surgical services—consistently lead in clinical quality and efficiency. The hospitals are part of McLaren Health Care, mid-Michigan's largest health care system. Visit mclaren.org/lansing.
About McLaren Health Care
McLaren Health Care, headquartered in Grand Blanc, Michigan, is a fully integrated health network committed to quality, evidence-based patient care and cost-efficiency. The McLaren system includes 14 hospitals, ambulatory surgery centers, imaging centers, a 490-member employed primary and specialty care physician network, commercial and Medicaid HMOs covering more than 620,000 lives in Michigan and Indiana, home health and hospice providers, retail medical equipment showrooms, pharmacy services, and a wholly owned medical malpractice insurance company. McLaren operates Michigan's largest network of cancer centers and providers, anchored by the Barbara Ann Karmanos Cancer Institute, one of only 49 National Cancer Institute-designated comprehensive cancer centers in the U.S. McLaren has 26,000 employees and more than 85,500 network providers. Its operations are housed in more than 350 facilities serving Michigan and Indiana.