New COO brings commitment to service to McLaren Greater Lansing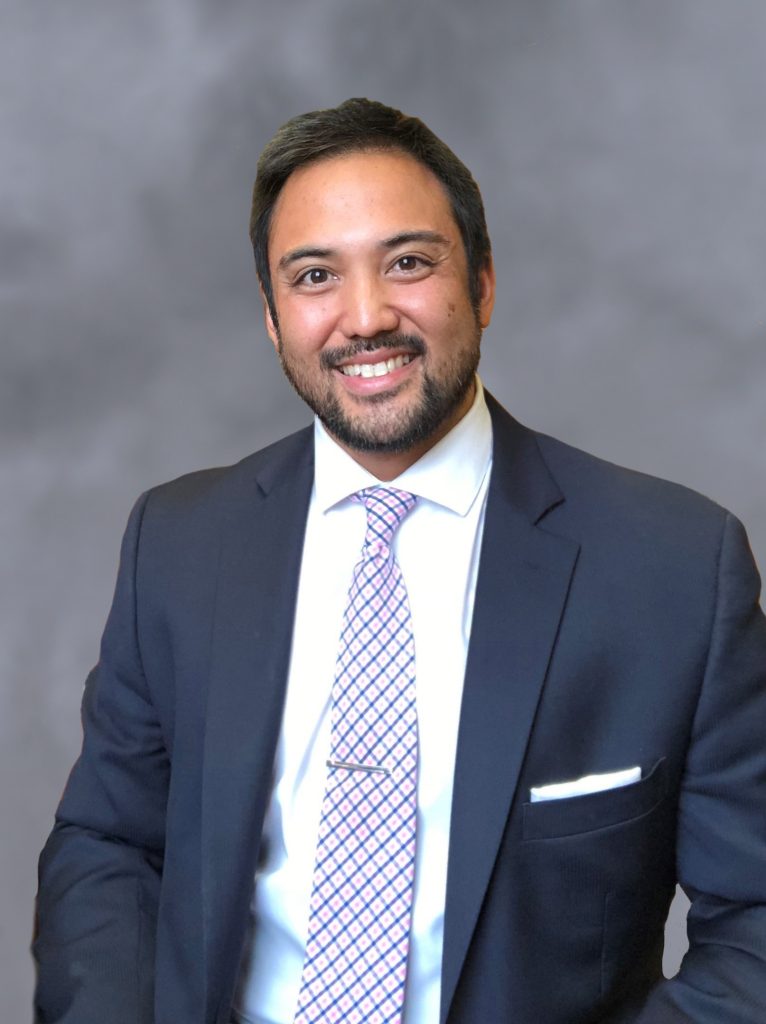 McLaren McLaren Greater Lansing's new Chief Operating Officer wants you to know he is serious about service. "I'm laser-focused on service," said Jay E. de los Reyes, MSHA, MBA. "Whether it's the patient, their family, or our staff, I want their experience to be second-to-none at McLaren."
Reyes has a proven track record of success at every organization he's been a part of, and he joins McLaren Greater Lansing at an exciting time as the future of health care is being built with a new state-of-the-art health care campus. His immense skillset and experience will be an integral part of McLaren Greater Lansing's continued success well into the future.
"Building a new hospital is a once-in-a-career opportunity," said Reyes. "The new health care campus is great for the community and provides something to look forward to. While the new facilities will be incredible, it's the people who will deliver care there is what will truly continue set McLaren apart."
Most recently Reyes served as the CEO of Lake Huron Medical Center, an acute care hospital located in Port Huron, Michigan. Reyes' understanding of health care comes from the ground up as he started his career as an administrative resident for a clinic responsible for strategic planning, operations and finance. He also spent time as a cardiology practice manager and director of surgery and recruited multiple surgeons to the medical staff at Lake Huron Medical Center.
Previously, Reyes held many leadership positions including interim Chief Executive Officer at Memorial Hospital of Salem County and Chief Operating Officer at Lutheran Health Network, ValleyCare Health System of Ohio and HealthSouth Sunrise Rehabilitation Hospital.
Reyes received his Bachelor of Science in business administration from Birmingham-Southern College before going on to earn master's degrees in management and health administration. Reyes was born and raised in Alabama and is tight-knit with his family. "My 4-year-old daughter Olivia is incredible," said Reyes. "She is the center of my universe."
Reyes' commitment to community is well-established, with experience serving as a board member for multiple organizations including the United Way of St. Clair County and the St. Clair County Child Abuse/Neglect Council. "No matter where I've been it's been paramount to me to make sure that the community knows I have a vested interest in impacting the delivery of care," said Reyes.
About McLaren Greater Lansing
McLaren Greater Lansing and McLaren Orthopedic Hospital operate the region's most distinguished cardiovascular and orthopedic surgery programs that—together with McLaren Greater Lansing's oncology, women's care, and wide-ranging diagnostic, therapeutic, and surgical services—consistently lead in clinical quality and efficiency. The hospitals are part of McLaren Health Care, mid-Michigan's largest health care system. Visit mclaren.org/lansing.
About McLaren Health Care
McLaren Health Care, headquartered in Grand Blanc, Michigan, is a fully integrated health network committed to quality, evidence-based patient care and cost-efficiency. The McLaren system includes 14 hospitals, ambulatory surgery centers, imaging centers, a 490-member employed primary and specialty care physician network, commercial and Medicaid HMOs covering more than 620,000 lives in Michigan and Indiana, home health and hospice providers, retail medical equipment showrooms, pharmacy services, and a wholly owned medical malpractice insurance company. McLaren operates Michigan's largest network of cancer centers and providers, anchored by the Barbara Ann Karmanos Cancer Institute, one of only 49 National Cancer Institute-designated comprehensive cancer centers in the U.S. McLaren has 26,000 employees and more than 85,500 network providers. Its operations are housed in more than 350 facilities serving Michigan and Indiana.