Lansing Regional Chamber Strengthens Public Affairs Department
Chamber announces new director of marketing and communications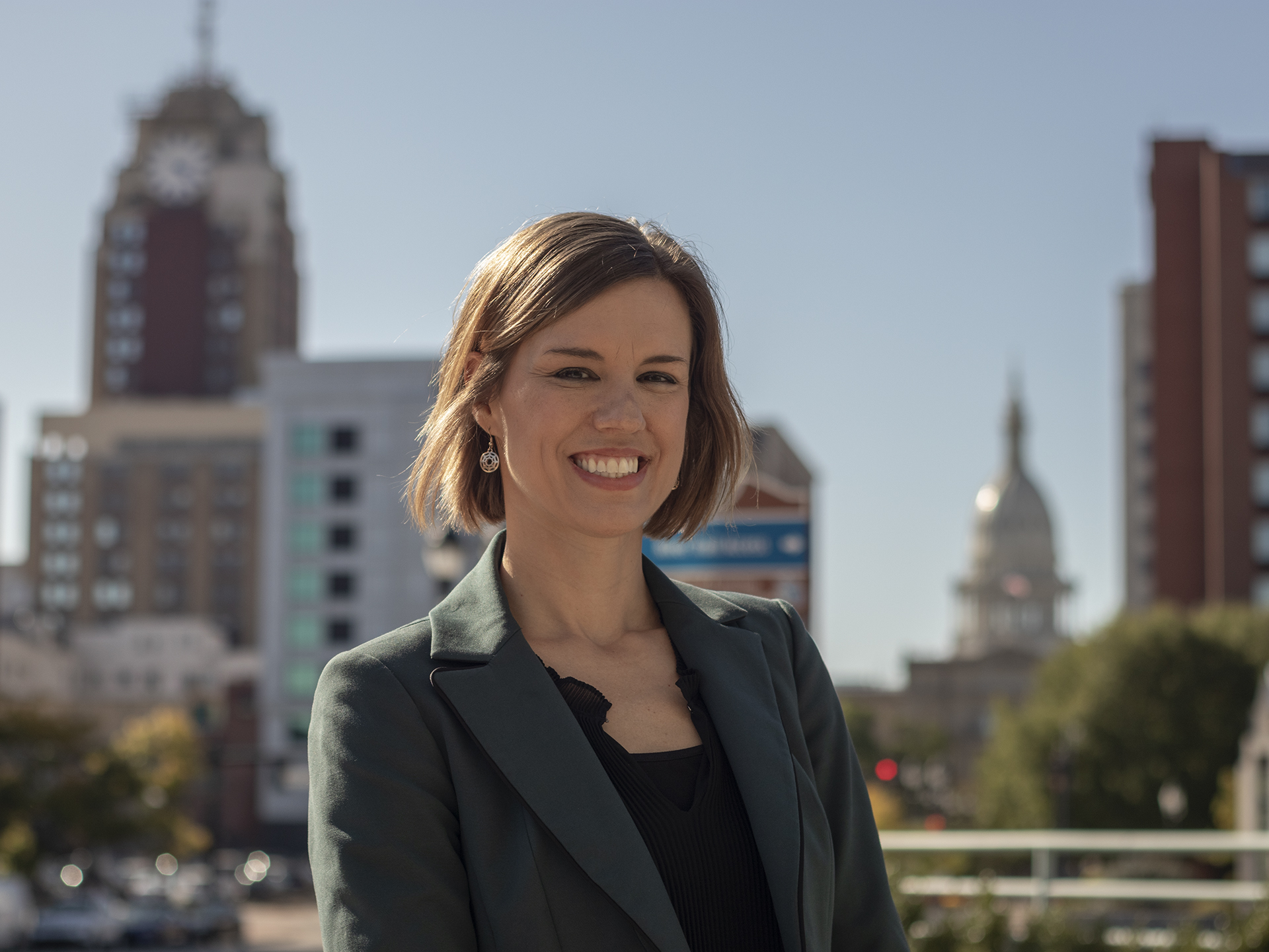 The Lansing Regional Chamber of Commerce (LRCC) today announced the addition of Ashley Sandborn to its growing team. Sandborn will serve as the director of marketing and communications.
"Ashley rounds out our amazing team," said Steve Japinga, vice president of public affairs, LRCC. "Her unique skillset, outside-the-box ideas and fresh perspective will help us provide new opportunities and benefits to our more than 1,000 members. Her new role ensures Lansing area businesses will have the tools needed to continue to grow and prosper."
In her new role, Sandborn is responsible for overseeing the strategy, management and execution of the Chamber's marketing and communication efforts. In addition, she will work closely with membership, events and government relations to ensure members are aware of and have access to the vast resources and programs the Chamber offers.
Prior to joining the Chamber, Sandborn was the communications specialist for the Michigan Health & Hospital Association Keystone Center, where she managed the organization's internal and external communications.
"I am absolutely thrilled to join the Chamber," said Sandborn. "I'm looking forward to working with such a knowledgeable and experienced team, and I'm very eager to hit the ground running and showcase all the ways this incredible region is working to thrive and achieve its full potential."
Sandborn joins Steve Japinga, Amanda Fischer and John Pompei on the public affairs team. To learn more about the Chamber, our team and mission, visit lansingchamber.org.