The Lansing Regional Chamber of Commerce (LRCC) is committed to diversity, equity, and inclusion (DEI) that will empower the business community to contribute to an equitable and inclusive region and prosperity to all.
LRCC DEI Mission Statement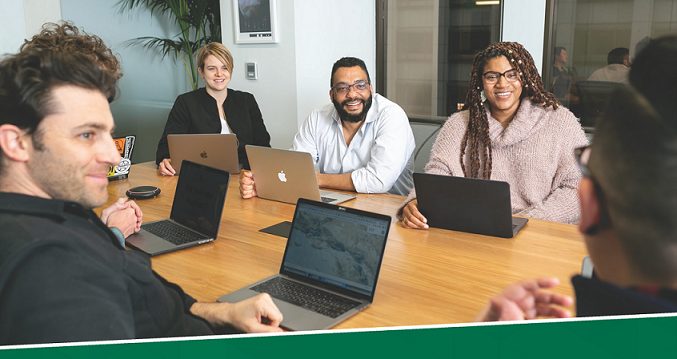 The Lansing Regional Chamber of Commerce (LRCC) is committed to advancing diversity, equity, and inclusion (DEI) and achieving our mission while building an equitable and inclusive organization that represents all businesses and people. We work diligently to transform our region, businesses, colleagues, and communities to propel DEI efforts forward.
We believe in celebrating and honoring all types of diversity — gender, gender expression, race, ethnicity, age, sexual orientation, religion, disability status, socioeconomic background experience, and all other forms of difference. We empower our partners, members, and colleagues with resources and tools that enable them to create inclusive and equitable environments where individuals can connect, grow and thrive.
At LRCC, we drive innovative thinking, cultivate diverse ideas, and advocate collaboration among our members and partners. Each day our goal is to ensure that our DEI values influence our members, stakeholders, and region as we listen, learn, and grow through an equity lens.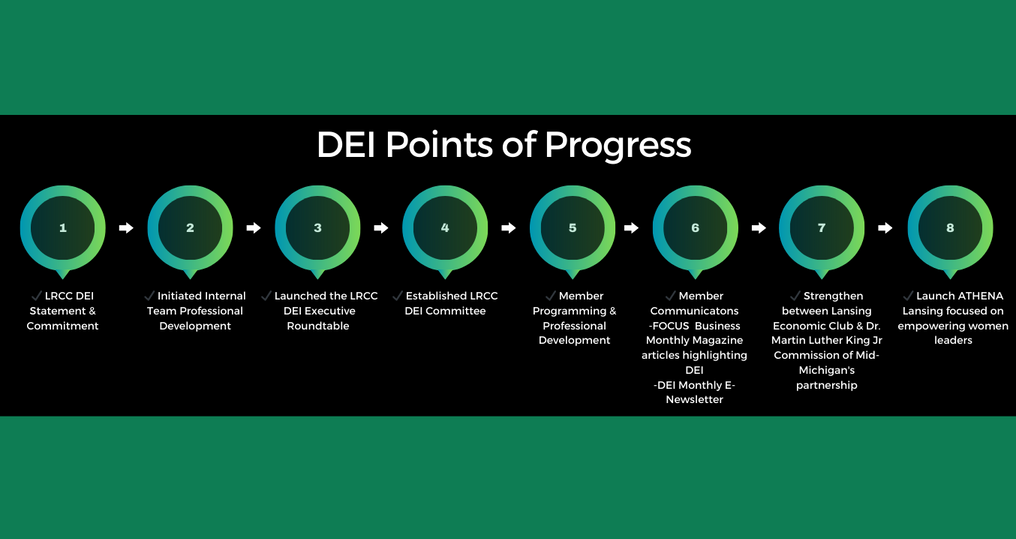 Upcoming Events & Programs
DEI Business Education Series
The Lansing Regional Chamber of Commerce's DEI Business Education Series is a comprehensive program designed to provide local businesses with the tools and resources needed to foster diversity, equity, and inclusion in the workplace. The series includes a range of educational sessions and workshops, covering topics such as unconscious bias, cultural competency, and effective communication, with the aim of helping organizations build more inclusive and welcoming work environments.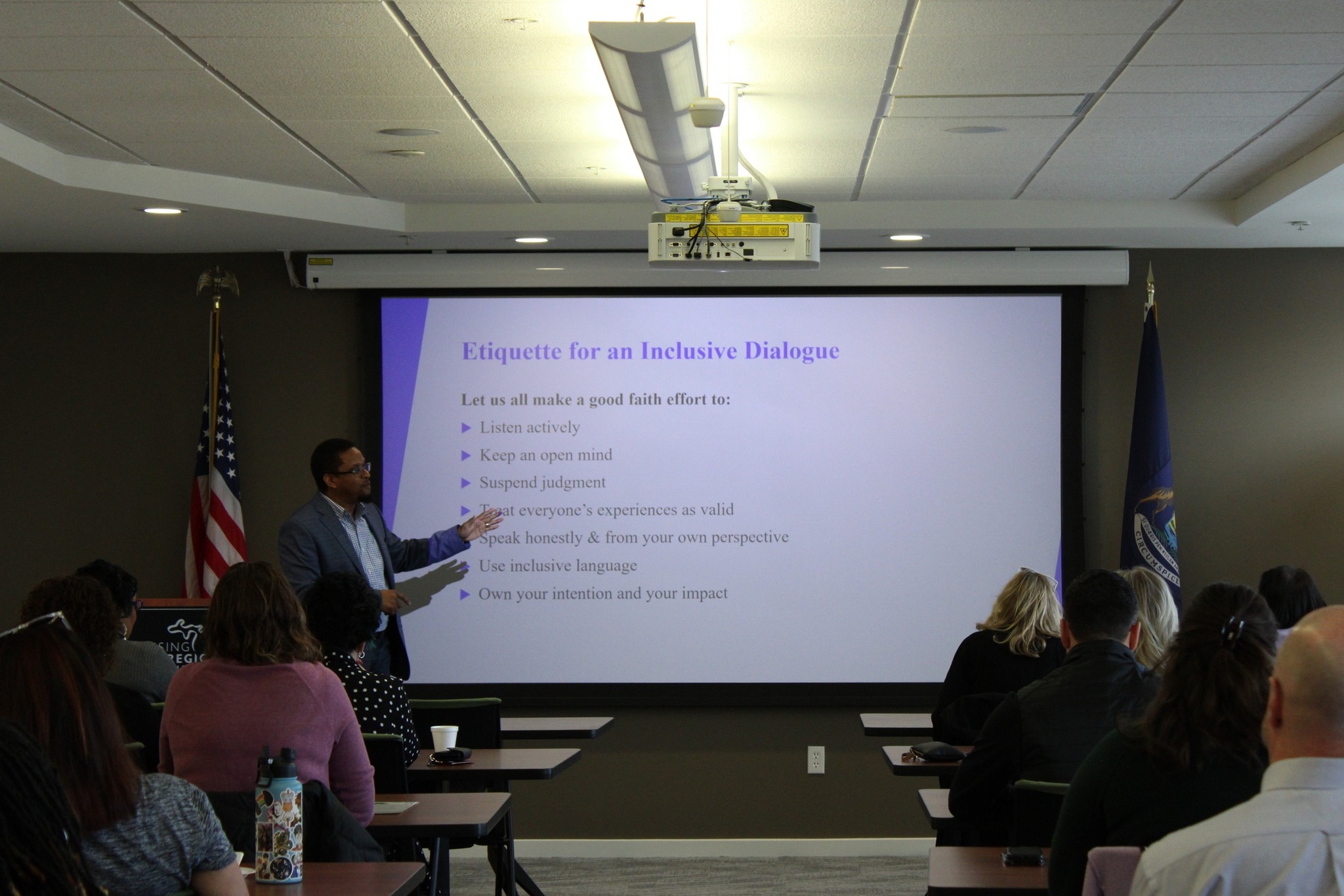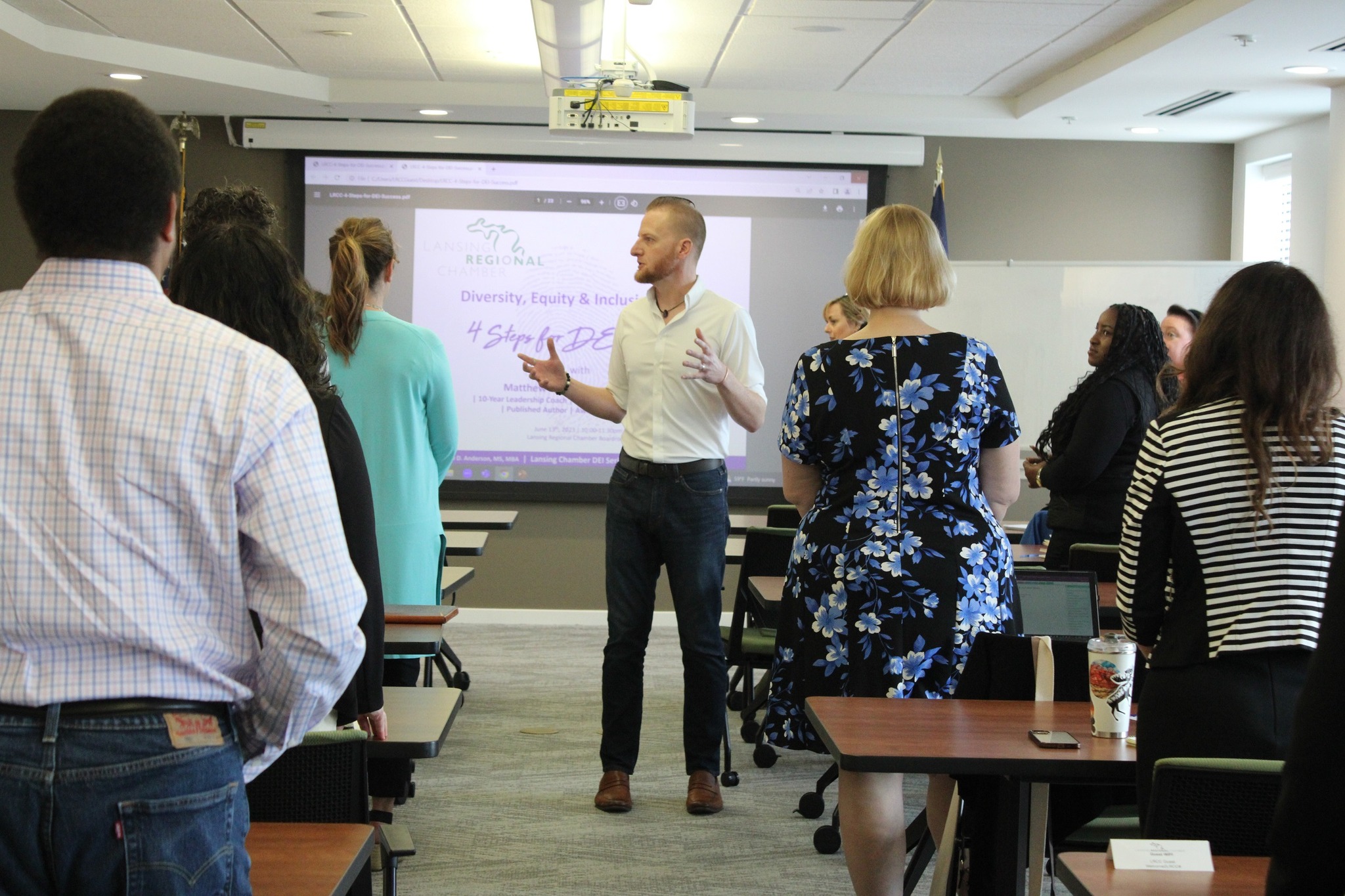 The Lansing Regional Chamber Diversity, Equity and Inclusion (DEI) Executive Roundtable offers an intimate setting for CEO's, senior-level business leaders and small business owners to confidentiality discuss, share advice, learn best practices, discuss equity tools and approaches in strengthening DEI within their organizations.
Executive roles needs to evolve in an increasingly volatile environment, where business models continually change across industries. This program has been designed to equip business leaders with the skill sets required to successfully navigate these areas of uncertainty and position their executives to have transformational success through a DEI lens.
The DEI Executive Roundtable is a 12-month program designed to prepare leaders to implement social change within their organizations, enhance their role as inclusive leaders, and provide substantial business growth and success tools.
We are pleased to partner with Dr. Tonya Bailey, founder of TCB Consulting, Inc., and chief diversity officer at Lansing Community College. Dr. Bailey will serve as the facilitator of the DEI Executive Roundtable.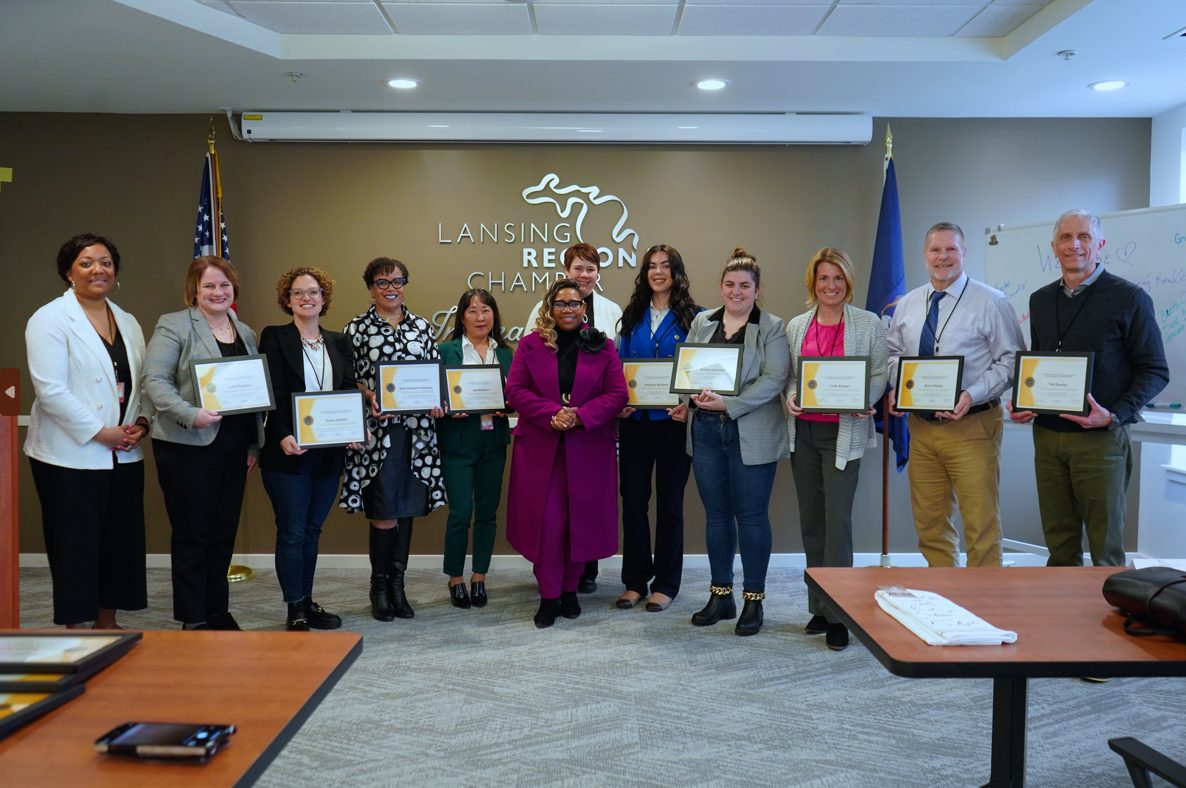 The Diversity Star Award honors companies and organizations within the Lansing region that demonstrate a solid commitment to advancing equity and creating inclusive environments, champion efforts for diversity and equitable practices in the workplace and beyond, support underserved and underrepresented employees and communities and contribute to a more just and equitable region.
2023 ANNUAL DINNER VIDEO – CASE CREDIT UNION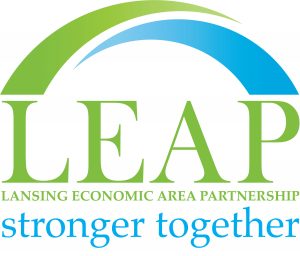 Wherever you are on your Diversity, Equity and Inclusion (DEI) journey, we are here to assist your business. Our goal is to provide you with the resources you need to create a more inclusive workplace, workforce, and marketplace.
We are committed to supporting you through every step of your DEI journey. We believe that creating a more inclusive workplace and community benefits us all, and we look forward to partnering with you to make that a reality.
For how to get started, contact any of the following LRCC team members:
LRCC events & programming manager Ashlee Willis at michiganpremierevents@lansingchamber.org
LRCC talent development manager Sarah Bakken at sbakken@lansingchamber.org
LRCC SVP public affairs Steve Japinga at sjapinga@lansingchamber.org
Diversity, Equity & Inclusion Committee Members
The LRCC DEI Committee provides guidance to the LRCC staff on how to create a DEI Series for the business community. These individuals are passionate about making an impact with regard to DEI and some do so professionally.
Thank You To Our Sponsors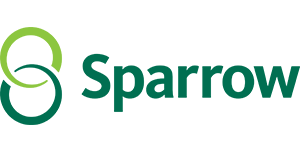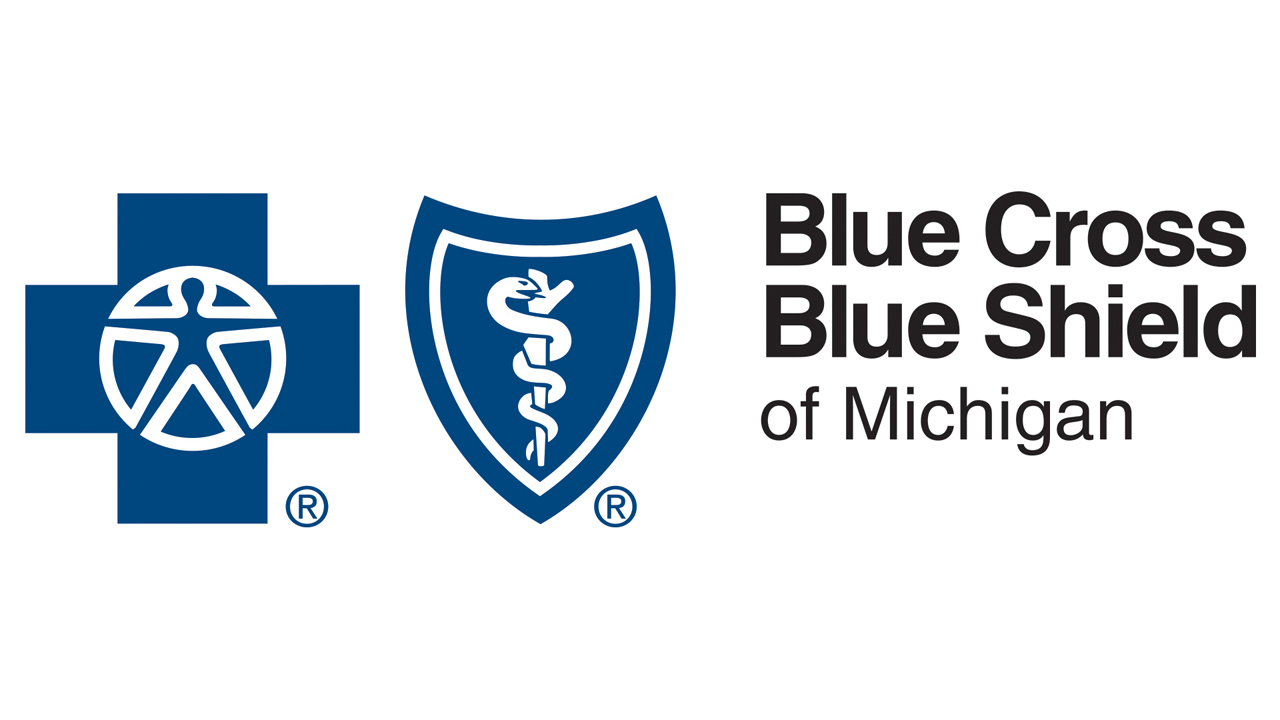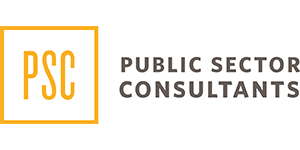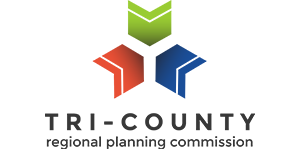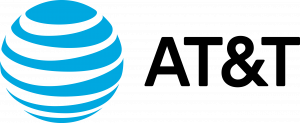 Inclusion & Equity Sponsor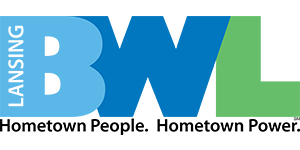 Inclusion & Equity Sponsor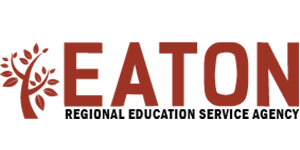 Inclusion & Equity Sponsor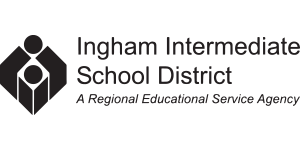 Inclusion & Equity Sponsor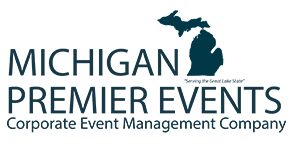 Strategic & Managing Partner