Event & Meeting Space Rental
The Lansing Regional Chamber offers two conference spaces our members can utilize for meetings, training, seminars and beyond. Both of the rooms are equipped with audio and visual technology, enabling ease of use for web conferencing.
Rooms may be rented Monday-Friday during our normal business hours (9am-5pm).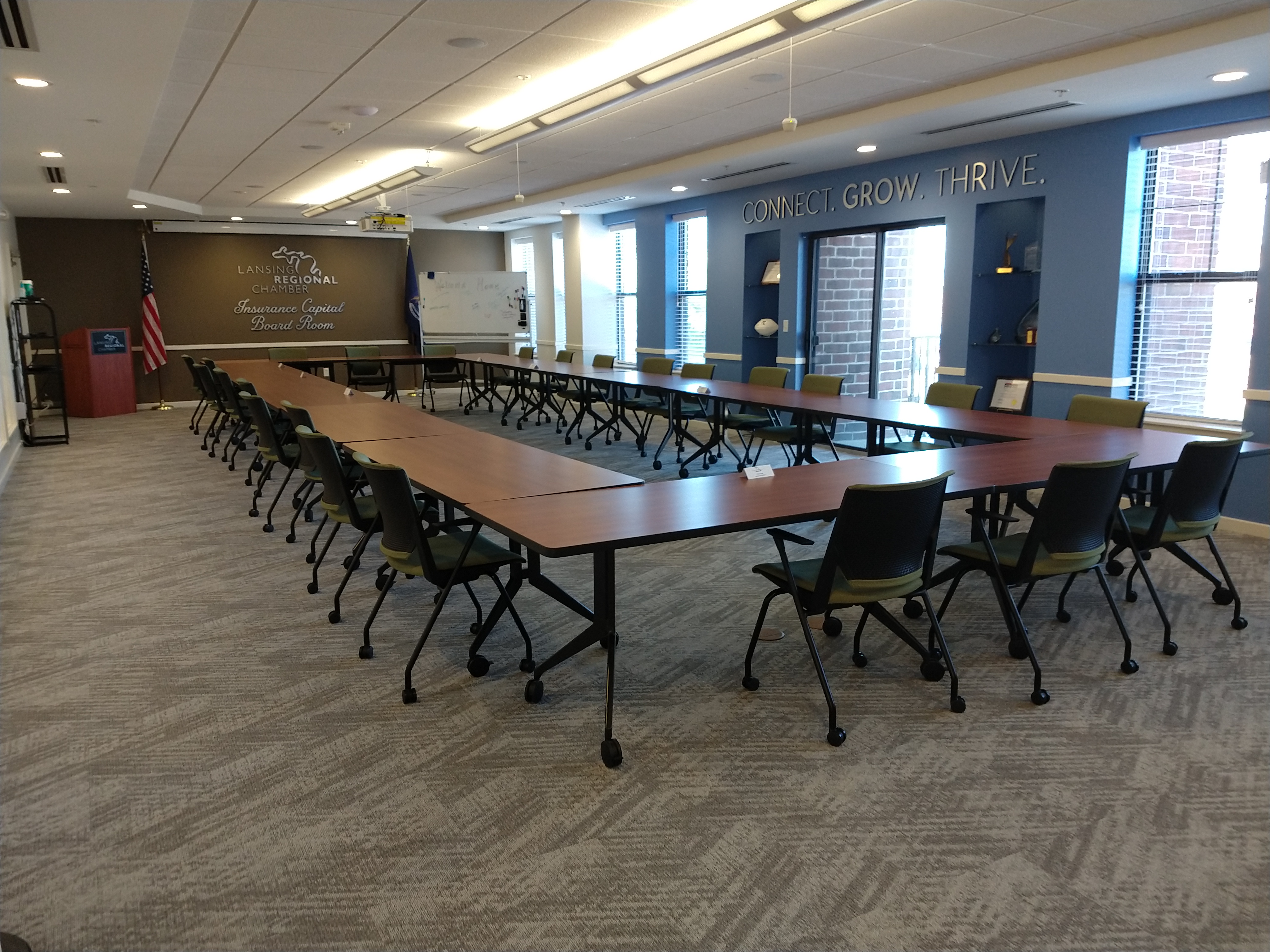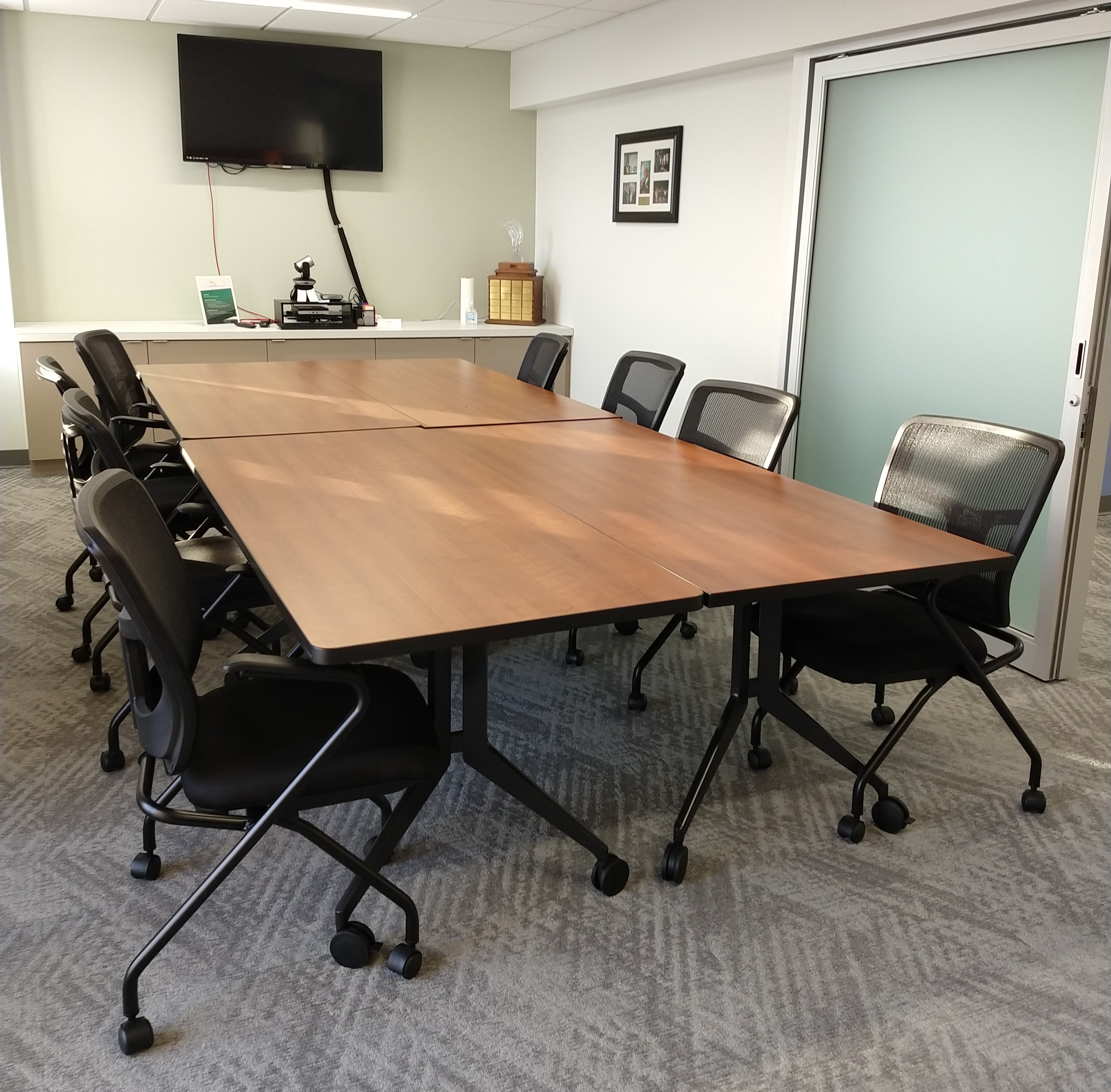 Capacities
Insurance Capital Board Room
Fits up to 40 seated people comfortably.
Set-up includes chairs and tables.
Small Conference Room
Fits up to 8 people comfortably.
Set-up includes chairs and tables.
For chair or standing room only events, please contact us for more information.
Furnishings
Flip-top tables on wheels and stackable chairs are provided by DBI
Technology
Access to guest WiFi
Built-in audio and visual system
Ceiling-mounted projector/projection screen and/or wall mounted monitor
Ability to connect to guest device via HDMI or in-room PC provided

Please note that visual system may only be used with in-room PC
Reservation Policy
Reservations are required. To inquire about a date and/or space available, please submit an inquiry using the form below. All space is available on a first-come, first-served basis.
Cancellations must be submitted a minimum of a week in advance.
Catering
Food and beverages may be brought in by guests. Complimentary water is provided in the kitchen area of the Lansing Regional Chamber. A list of Chamber member caterers can be found here
Directions and Parking
The Lansing Regional Chamber of Commerce is located on the 2nd floor of the Stadium District Building, located at 500 E. Michigan Ave., Lansing, MI 48912.
Free parking is available in the parking lot behind the building and is accessible via Cedar and Larch.
Thank you to our board room sponsors