The Lansing Regional Chamber of Commerce website features a comprehensive business resource navigator, providing valuable tools, guidance, and information to support local businesses in navigating their entrepreneurial journey.

Michigan Impact Grant *for non-profit organizations
LEO is accepting applications for innovative programs that provide, or expand, programming with the intent of lifting people out of poverty and above the ALICE (Asset Limited Income Constrained, Employed) threshold, especially as it pertains to the effects COVID-19 had on this population. Deadline is June 23, 2023, at 12pm EST.
Michigan Economic Development Corporation (MEDC)
MEDC offers funding resources to companies at all stages.

Michigan SBDC Comeback Kit Online Training Course
Grants | Loan Program Checklists for Small Business
Small Business Survival Grants Program
(2020)
Pure Michigan Small Business Relief Initiative
Updated Loan Forgiveness Application – Form 3508
New Loan Forgiveness Application – Form 3508EZ
Michigan SBA Lenders
To review the list of lenders participating in the Paycheck Protection Program, please head to the following site – Michigan begins on page 251. View a list of lenders participating in the Paycheck Protection Program by state as of April 23, 2020.
MEDC Programs for Small Businesses During COVID-19
Tech Startup Stabilization Fund
PlanetM COVID-19 Mobility Solutions Grant
Energy Bill Assistance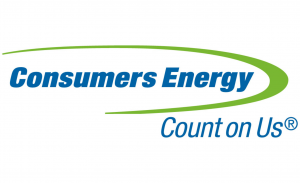 Consumers Energy Delivering Assistance for Small Businesses 

  Lansing Board of Water & Light COVID-19 Resource Page

Capital Area Child Care Coalition
The Capital Area Child Care Coalition (CACCC) is a group of community leaders in Eaton, Clinton, and Ingham Counties who want to increase the supply of high-quality child care.


UPCOMING
SBA 504 Loan & Government Contracts: May 24, 2023, 10am - 11:30am
During this two-presentation dynamic program, you will learn about SBA 504 Loan by Michigan Certified Development Corporation (MCDC) and Government Contracts by APEX (formerly known as PTAC Procurement Technical Assistance Centers).
PAST EVENTS
Lansing Regional Chamber Business Education Series: Best Hiring Practices During Challenging Times: Recorded: May 19, 2021 | 62 minutes
Learn more about best hiring practices during challenging times from Teri Sand, SHRM-CP, PHR, BSP, CRP, business service manager, Capital Area Michigan Works (CAMW)!
Lansing Regional Chamber Business Education Series: Digital Trends in 2021: Recorded: March 17, 2021 | 59 minutes
By now, most of us have heard of and used Google Analytics to track how our websites are performing. However, are you aware of Google Search Console (GSC) Google Search Console, formerly known as Google Webmaster Tools, is another free, critical tool that allows us to monitor how our site is performing in the eyes of Google? Joe Ford, managing partner at Netvantage Marketing, will help participants uncover keyword query opportunities for marketing intelligence and content ideas. Also, Ford will help gain insight into your site' Core Vitals, and how it performs from a speed and mobility standpoint.
Chamber University - Outstanding Customer Service: Seize the Moment with the Question Behind the Question: Recorded: June 11, 2020 | 57 minutes
Hosted by Fraser Trebilcock and Fifth Third Bank. "Outstanding Customer Service: Seize the Moment with the Question Behind the Question," features Kevin Jurek, facilitator for the Institute for Professional Excellence at Davenport University, and discusses how success depends on the willingness and ability to ask the right questions.
Additional past webinars can be found on the LRCC Webinars page



Lansing Community College Face Mask Guide
Michigan PPE Distributors
Pure Michigan Business Connect PPE Resources
American Fifth Spirits – Hand sanitizer
A Dean Watkins Co. - masks, sanitizer, gloves, thermometers
BRD Printing Incorporated – Cloth face masks, floor signage, window decals, stickers, post it notes, hand sanitizer
Capital Imaging - Signage, sneeze guards, cashier shields, clear partitions
DBI Lansing: Hand sanitizer, reusable and disposable face masks, No touch thermometers, Sneeze Guards, Face shields, Gloves, Cleaning supplies
Foresight Group - Signage, sneeze guards, cashier shields, clear partitions, sanitizer stations, masks, gloves
Michigrain – Hand sanitizer
Orbitform - N95 sanitization
Product Resource Company – sneeze guards, cashier shields, partitions, Custom Barrier Solutions
Duckett Brothers Distributing – cleaning supplies, sanitizers, gloves
SR Industries LLC – Masks
Lansing Sanitary Supply - disposable vinyl gloves, disposable blue face masks, (3 ply w/ ear loops) and flip-down face shields.
RetroDuck.com - Masks
Jungle Jane Promotions - Infrared Thermometers, Imprinted and Blank Masks, Hand Sanitizer, Sanitizer Stands, Gloves, Disposable Shoe Covers, Disposable Head Nets, Disposable Gowns, Sneeze Guards, Cashier Shields, Clear partitions, Face Shields, Floor Signage, Stickers, Sanitizing Wipes.
The Living Healthy Co. - Masks, Filtered Washable Face Coverings with free logo, Nitrile/Latex Gloves, Gel Sanitizer, Face Shields, Foot Coverings, Disposable Gowns/Suits, Infrared Thermometers, Clorox Wipes, Communicator Coverings, Michigan Handmade Masks, Monthly PPE Kits for Field Staff.
Image Builders Unlimited powered by Proforma - Masks, nitrile gloves, thermometers, sanitizer, signage, floor decals, sneeze guards, protective barriers



Local
State
National
Global


U.S. Chamber of Commerce Coronavirus Business Response Toolkit:
https://www.uschamber.com/coronavirus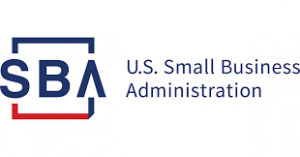 U.S. Small Business Administration Small Business Guidance & Loan Resources
https://www.sba.gov/page/coronavirus-covid-19-small-business-guidance-loan-resources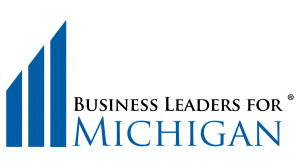 Business Leaders For Michigan COVID-19 Business Response Center: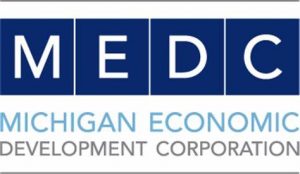 Michigan Economic Development Corporation Support Center: https://www.michiganbusiness.org/about-medc/covid19/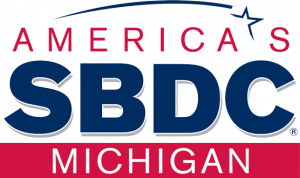 Small Business Development Center Michigan Support Center: https://sbdcmichigan.org/small-business-covid19/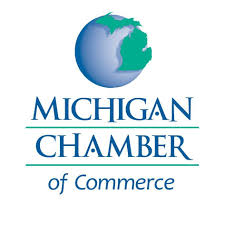 Michigan Chamber of Commerce COVID-19 ToolKit:
https://michamber.com.coronavirus-tookit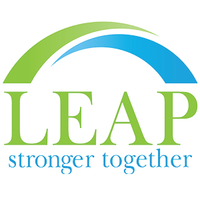 Lansing Economic Area Partnership Business Relief Center:
http://www.purelansing.com/businessrelief