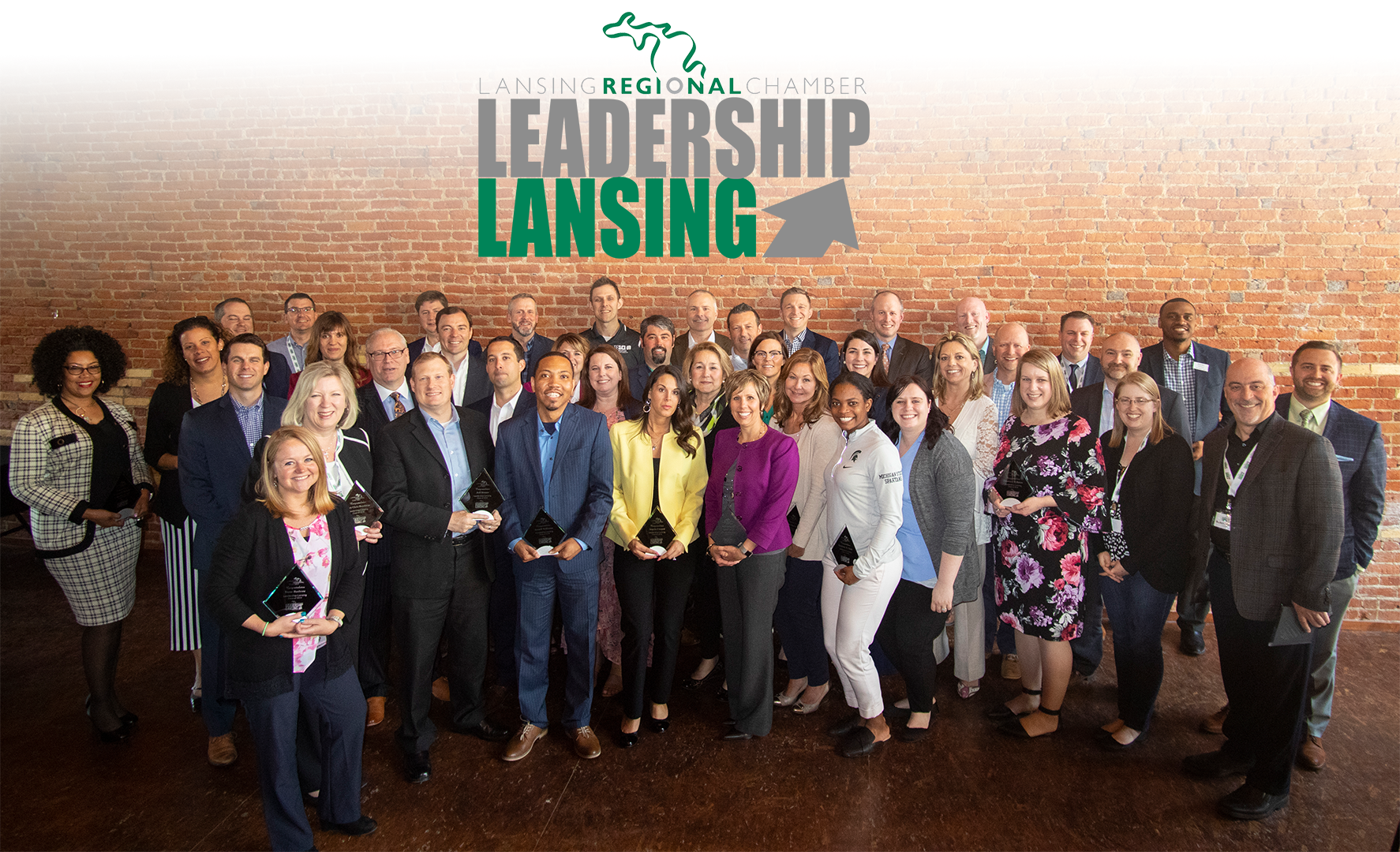 Mission:
Leadership Lansing is a talent initiative that runs annually from October through May and is designed to develop a new generation of community leaders in the Lansing region. Upon completing the program, participants will have a greater understanding of how essential community institutions contribute to the region's overall quality of life. Participants will also receive extensive training to enhance their leadership skills, which will benefit their performance inside their organizations and the community.
Program Content:
Leadership Lansing is designed to create a bond among the participants. Over eight months, participants will engage in eight in-person workshops, which will expose participants to key institutions, industry sectors, and business leaders that are the Lansing region's fabric. Workshop themes are centered on levels of leadership influence, education, healthcare, government, economic development, engagement, and quality of life and creating a vision for the region's future. Participants will also be trained on specific leadership skills at each workshop.
Why Businesses Should Sponsor Employees:
Employers enrolling people in the program will reap the benefits of being viewed by their talent as having a higher level of social responsibility, which will enhance talent attraction and retention. Employers will also benefit from the enhanced leadership skills participants develop during the program.
Ideal Candidates:
Leadership Lansing seeks established and emerging leaders who have the capacity to make a positive impact in the community. Candidates should have demonstrated past community commitment or a strong desire to become involved. Leadership Lansing seeks a diverse representation of organizations from across the community including professionals from financial services, education, manufacturing, healthcare, the arts, government and other sectors.
Interested in participating in Leadership Lansing? Contact Ross Woodstock at rosswoodstock@gmail.com.
2021-2022 Workshop Dates
Monday, Oct. 11: 5:30 – 8 p.m. | Opening dinner
Tuesday, Oct. 12: 8:30 a.m. - 4:30 p.m.
Tuesday, Nov. 9: 8:30 a.m. - 4:30 p.m.
Tuesday, Jan. 11: 8:30 a.m. - 4:30 p.m.
Tuesday, Feb. 15: 8:30 a.m. - 4:30 p.m.
Tuesday, March 15: 8:30 a.m. - 4:30 p.m.
Tuesday, April 12: 8:30 a.m. - 4:30 p.m.
Tuesday, May 10: 8:30 a.m. - 1:30 p.m.