Michigan Harvest Gathering observes 29 years of helping create a food secure state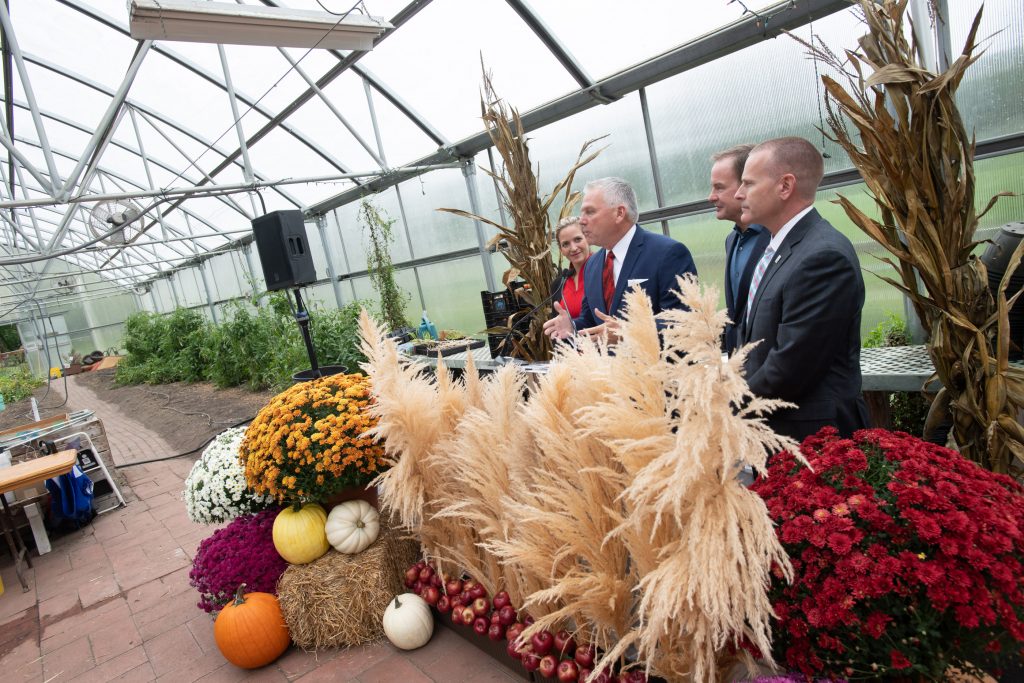 The Food Bank Council of Michigan today kicked off the 29th year of the Michigan Harvest Gathering to collect food and funds for the state's emergency food response.
For more than two decades, the Michigan Harvest Gathering has partnered with state departments, Michigan Health & Hospital Association, Consumers Foundation, Meijer, Kroger and others to increase Michigan's emergency food source. This campaign has generated over 81 million meals in 28 years.
"Creating partnerships between corporations, small businesses and government is critical to making Michigan a food secure state," said Dr. Phil Knight, executive director, Food Bank Council of Michigan. "The Michigan Harvest Gathering raises public awareness so that all of our residents, especially the most vulnerable, can know that they will have food to eat every day."
Monetary donations and non-expired, non-perishable food items are collected through Nov. 13.
For more information on the Michigan Harvest Gathering, visit fbcmich.org.
Founded in 1984, the Food Bank Council of Michigan was created to implement a unified strategy to address and alleviate hunger statewide. FBCM works with its regional food banks and over 2,800 hunger relief agencies, private companies, farmers, state and federal officials, and other allies to make sure no Michigander goes without food. For more information about the Food Bank Council of Michigan, visit www.fbcmich.org or call 517.485.1202