Karen Grannemann Named 2019 ATHENA Leadership Award Recipient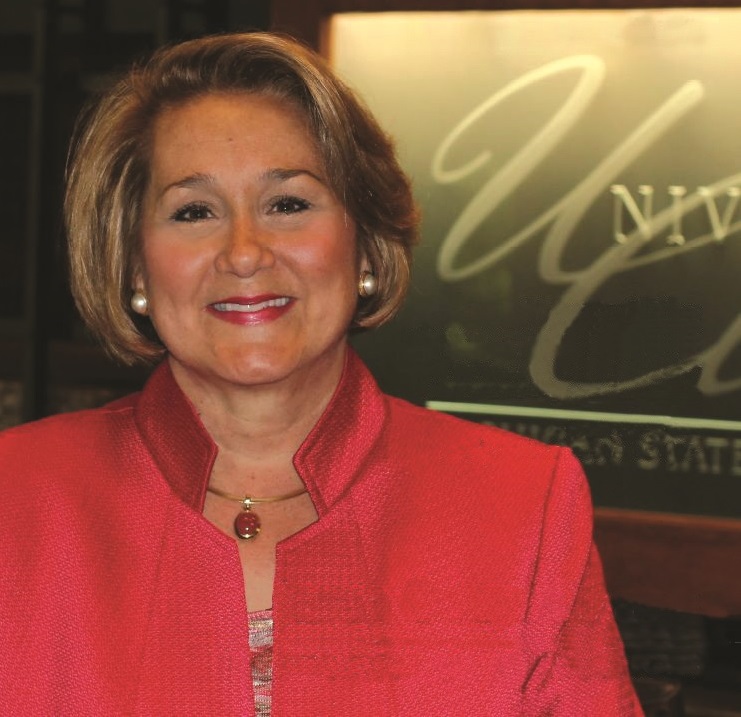 Karen Grannemann, CEO and general manager, University Club of Michigan State University, will be recognized March 24 as the recipient of the 2019 ATHENA Leadership Award.
Grannemann will be honored by the Lansing Regional Chamber of Commerce at the annual ATHENA Awards luncheon, taking place from 11:30 a.m. to 1:30 p.m. at the Kellogg Hotel and Conference Center in East Lansing.
The ATHENA Leadership Award is presented annually in over 500 communities internationally. It recognizes individuals for professional excellence, providing valuable service to the community and actively assisting women in their attainment of professional excellence and leadership skills.
"When I look at the amazing women who have received this award, as well as the many others who wholeheartedly deserve it, being named the 2019 ATHENA recipient is both humbling and affirming," said Grannemann."The true reward has been working with amazing people to achieve meaningful outcomes, both at the University Club and in service to our community. However, knowing that my colleagues have noticed the efforts and appreciate the results is uplifting beyond description. It's also a call to continue giving my all, and I will certainly do my best to earn the recognition as well as the trust with which it was given."
Karen Grannemann, CCM, joined the University Club (U-Club) as the membership director in 1997, later serving as director of business operations, then chief operating officer, ultimately becoming CEO in 2014. During her tenure, she has been instrumental in creating and overseeing many significant changes and dramatic growth. Grannemann began the Heritage Fund, providing members a means for contributing to the U-Club's major capital improvement projects. She helped negotiate the successful merger with the City Club of Lansing, served on the planning team for the Henry Center for Executive Development, oversaw the design and construction of the Club's new pool facilities and implemented many new operational changes. She also oversaw the detailed operational plan for the new fitness center, spa and child care room.
"Karen Grannemann is the epitome of what the ATHENA Leadership Award is all about as a successful business leader, community servant and mentor to other women," said Tim Daman, president and CEO, Lansing Regional Chamber of Commerce. "Whatever role she has assumed in business and community leadership, she has performed her responsibilities with passion, dedication and determination. She is most deserving of joining the ranks of past ATHENA recipients in our region."
Karen Grannemann has been actively involved in in a wide array of civic and service organizations, including the Zonta Club of East Lansing Area, Okemos School District, Ronald McDonald House of Mid-Michigan Development Board, Junior League of Lansing, 100 Women Who Care, Wharton Center for Performing Arts, Empty Plate Host Committee, Lansing Promise Foundation Board and Women Working Wonders and the Sparrow Foundation. She has made a significant impact on the effectiveness of each organization and the achievement of its goals.
Several organizations have honored Karen for her creativity, initiative and leadership skills. She was presented with the Susan B. Anthony Award for Leadership in Women by the Educational Institute of the American Hotel & Lodging Association. She was also honored with the Virginia Hilbert Award by Women Working Wonders and given the Women of Achievement Award by Zonta Club of East Lansing Area. She has also earned the Certified Club Manager (CCM) certification through the Club Management Association of America.