Lansing Regional Chamber of Commerce Announces New Partnership in Support of ATHENA WIN
(Lansing, MI) – The Lansing Regional Chamber of Commerce (LRCC) is pleased to announce it has entered into a new partnership under which LRCC will provide management support and program services for ATHENA Women's Interest Network (ATHENA WIN).
"We are proud to continue to support and provide leadership in advancing the ATHENA legacy which began at the Lansing Regional Chamber in 1982," said Tim Daman, president and CEO, LRCC. "Our partnership with ATHENA WIN should enable that organization to take the impressive work they have been doing in supporting the growth of women leaders in the region to an exciting new level."
"We are really excited to more closely align with the Lansing Regional Chamber of Commerce," said Leslie Batchelor, chair, ATHENA WIN. "This position will give us administrative and event support which will allow our board to be more impactful in executing strategies and growing membership. Not only does this speak to the Chamber's dedication in developing women leaders, it also allows ATHENA WIN to elevate our offerings and create more value for our members."
"I think it is an incredible partnership and a smart move by the Lansing Regional Chamber and ATHENA WIN," said Traci Costa, president and CEO, ATHENA International. "It is going to help both lean into each other's strengths. The Chamber connection will increase exposure for ATHENA WIN. The leadership trainings that our international organization can provide to women in Lansing through ATHENA WIN will reach a broader audience of women leaders throughout the region."
ATHENA WIN has developed a track record as a dynamic group of professional women determined to equip other women in mid-Michigan with the tools information and connections they need to succeed in their careers. They provide education and training services, networking opportunities, and executive development for professional women in the region.
ATHENA was founded in Lansing in 1982 as the result of a vision by Martha Mertz, a successful businessperson who wanted to see more opportunities for women to advance and grow. Under her persistence guidance, ATHENA is now a globally recognized brand. Mertz called the LRCC/ATHENA WIN partnership 'a wonderful innovation'.
"I really love this idea," said Mertz. "It is something the Chamber should track by a statistical analysis, because it is something that could be exported to a lot of communities around the country who are exploring this idea but haven't gone down this path."
As part of its commitment to the partnership, LRCC recently added Sarah Bakken t as the organizations first ever Talent Development Manager. In her new role, Bakken will spearhead the partnership and provide leadership support for various ATHENA WIN programs.
ATHENA WIN is one of several talent initiatives the Chamber has undertaken in recent years in response to consistent member feedback showing the LRCC members view talent attraction and retention as one of their most important challenges. Organizations will strengthen their attraction and retention efforts by encouraging their team members to take advantage of the networking and professional growth opportunities being provided by ATHENA WIN.
"Let's face it: Talent is the new currency of the 21st century," said Deb Horak, principal of Lansing-based Güd Marketing and who served as the 2021-22 ATHENA WIN chair. "Good, highpaying jobs are going unfilled – not just in Greater Lansing – but across Michigan and the entire United States. That's simply because employers can't find the skilled, educated talent they need during a time of record-low unemployment. This new partnership between LRCC and ATHENA is critical because Greater Lansing is competing against the rest of the country to win the war for talent."
"ATHENA WIN is the empowerment and social connectivity portion of all the ATHENA opportunities and is proudly woman focused," said Amber Clark, chair of the ATHENA Powerlink governing body. "It is a huge benefit for a growing business to say to employees that 'we are connected to the Chamber and ATHENA WIN and this a great group for you to join that will empower you and help build your skills'."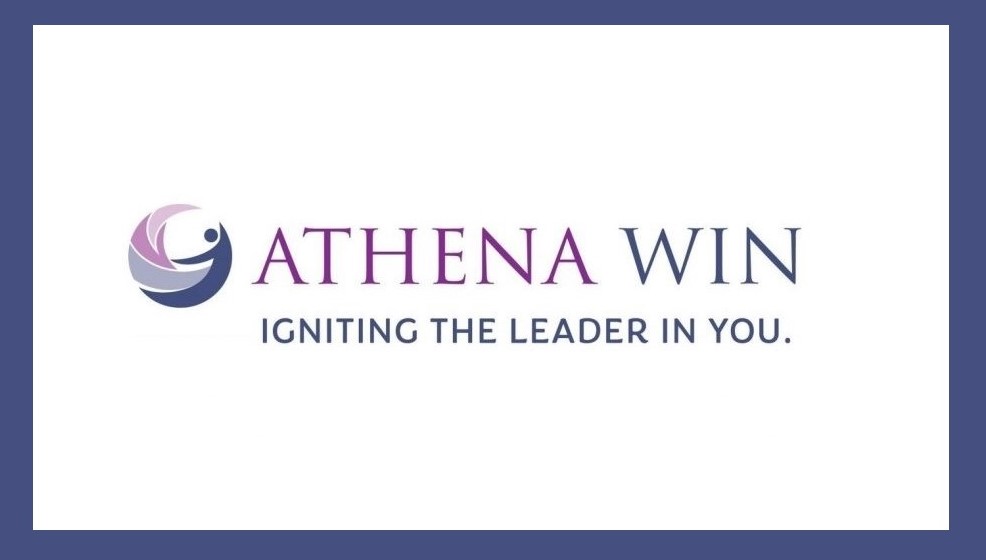 About the Lansing Regional Chamber of Commerce:
The Lansing Regional Chamber of Commerce works relentlessly to help businesses connect, grow, and thrive. No mid-Michigan business stands alone when they are a member of the Chamber. For 122 years, the Lansing Chamber has served as the voice of the Greater Lansing business community. More information about LRCC and its programs and services can be found online at lansingchamber.org, Facebook, Instagram (@lansingregionalchamber), Twitter (@lansingchamber) and LinkedIn