Lansing Regional Chamber of Commerce Endorsed Candidates In Lansing City Council Races Advance to November General Election
All four of the Lansing Regional Chamber of Commerce Political Action Committee (LRC-PAC) candidates in the 2023 races for Lansing City Council were supported by voters in in the August Primary Election. LRC-PAC endorsed candidates who have advanced to the November General Election include:
Tamera Carter, At-Large
Trini Lopez-Pehlivanoglu, At-Large
Ryan Kost, 1st Ward
Adam Hussain, 3rd Ward
"We are very pleased that voters in Lansing agree that the forward-thinking candidates that we endorsed have the leadership qualities they would like to see on the Lansing City Council," said Steve Japinga, senior vice president public affairs, Lansing Regional Chamber of Commerce. "There is much work to be done as the campaign season gets into full swing. It's on to November!"
LRC-PAC will determine an appropriate level of support it will provide to assist each of its endorsed candidates in the upcoming campaign. The General Election will be held on Tuesday, November 7.
The LRC-PAC's endorsement process includes a review of a candidate's performance, a written questionnaire, and, in some cases, an in-person interview. Only after this process is completed and a vote of the LRC-PAC Board is taken can a candidate be endorsed and be considered for financial support.
Learn more about the LRC-PAC here: https://www.lansingchamber.org/lrc-pac/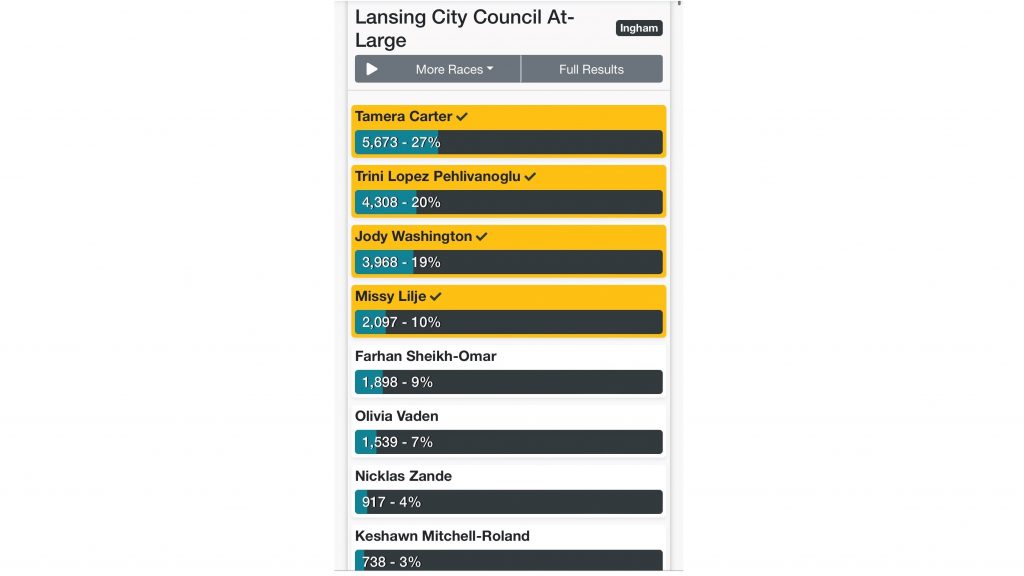 ###
LRC-PAC is the political action committee of the Lansing Regional Chamber of Commerce, representing over 1,100 businesses in the tri-county region. The objective of LRC-PAC is to endorse candidates that support a favorable business climate throughout the region.