Capitol Connection: August 15, 2023
In This Issue
Capitol Connection Video Update
Advocacy & Legislative Agenda Update
Fall Update: Important State Legislation Affecting Businesses
Gov. Whitmer Signs Executive Directive to Speed Up State Permitting
Join Us to Support the LRC-PAC's Endorsed Candidates!
Capitol Connection Video Update
Watch the video update from Steve Japinga, senior vice president of public affairs, Lansing Regional Chamber of Commerce (LRCC), to learn more about the LRCC's advocacy and legislative efforts highlighted in this month's Capitol Connection Newsletter
Advocacy & Legislative Agenda Update
We are excited to share our six-month advocacy update, which reflects our work on your behalf at the federal, state, and local levels. Your support has been instrumental and we invite you to review the updated document available below. As we move forward together, your active engagement will continue to drive positive change and foster a thriving business environment in the region. 
Legislative Agenda & Policy Guide: PDF
Legislative Agenda & Policy Guide Flipbook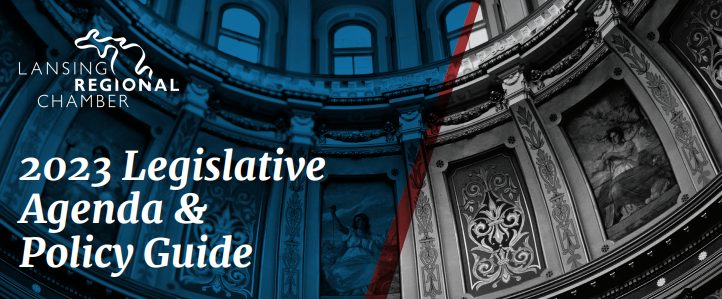 Fall Update: Important State Legislation Affecting Businesses
As part of our commitment to keeping you informed and empowered, we are pleased to provide a fall update on the state legislation that could potentially impact businesses in our region. Throughout this legislative session, the Lansing Regional Chamber of Commerce (LRCC) has been diligently monitoring several key bills that hold significance for our business community. We believe it is essential to stay abreast of these developments, as they may influence operations, opportunities, and the overall business climate in the region.
Below is an overview of the bills the LRCC is currently tracking:
House Bill 4237, which would grant local units of government the right to adopt, enforce, or administer an ordinance, policy, or resolution that imposes certain requirements or regulations on an employer, including the payment of a minimum wage higher than the state minimum wage, the provision of paid or unpaid leave time or other fringe benefits, regulations on work stoppages or strikes, and regulations on the information requested or excluded on an employment application or during a job interview. 
House Bill 4390, which seeks to define an "independent contractor" as a worker who meets all three of the following criteria:
The individual is free from the employer's control and direction in connection with the performance of the work
The individual performs work that is outside the usual course of the employer's business.
The individual is customarily engaged in an independently established trade, occupation, or business of the same work performed by the individual for the employer. 
The LRCC's government affairs team is actively engaged with lawmakers to ensure that your voices and concerns are heard throughout the legislative process. We understand the importance of advocating for pro-business policies that promote economic growth and prosperity for all. For more information, please contact LRCC public affairs SVP Steve Japinga at sjapinga@lansingchamber.org.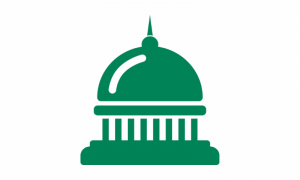 Gov. Whitmer Signs Executive Directive to Speed Up State Permitting
Gov. Gretchen Whitmer has approved Executive Directive 2023-04, with the primary goal of enhancing the predictability, transparency, and efficiency of state permitting processes. Under this directive, the state government is now obligated to reimburse applicants for any missed deadlines, whenever feasible. By implementing these measures, the directive aims to reduce costs and facilitate the issuance of permits for a diverse range of projects, including housing, community revitalization, manufacturing, clean energy, and water protection. Importantly, these improvements will ensure that projects are completed within designated timelines while simultaneously safeguarding the quality of our air, land, and water resources.
The Lansing Regional Chamber of Commerce has expressed its support for this directive, as it strongly aligns with our policy priority focus area of taxation and regulation. The chamber believes that this move will contribute significantly to a more conducive business environment, fostering economic growth and innovation across various industries in the region. Read more here.